NEW DELHI — Star Alliance, a global network of airlines that caters to frequent international travelers, said Monday that Air India's pending membership had been suspended.
The move throws into disarray a crucial part of the Indian government's turnaround plan for Air India, which has been struggling as customers have turned to more efficiently run private airlines.
The company has a reputation for late flights and poor customer service, and it is hemorrhaging money. Many employees have not received their full paychecks in more than a month, and former and current pilots have complained in recent months that the company was not following internationally recognized safety norms.
The Center for Asia Pacific Aviation estimated that the company had lost $1.75 billion in the most recent business year, which ended March 31. Air India reported a loss of $1.25 billion for the previous business year.
The Star Alliance network, which allows passengers to accrue frequent flier miles from 27 partner airlines around the world, including United and Singapore Airlines, has about 80 conditions that new airline members need to meet, like computer integration and safety standards.
The Indian Ministry of Civil Aviation; Jaan Albrecht, the chief executive of Star Alliance; and Arvind Jadhav, the Air India chairman and managing director, met July 18 to review the company's application, Star Alliance said. Star Alliance's board subsequently voted by e-mail on the airline's pending membership.
"Air India has not met the minimum joining conditions that were contractually agreed in December 2007," Star Alliance said in a statement. The alliance said earlier that Air India would need to be ready to join by the end of July at the latest.
Star Alliance could not single out individual terms that had not been met because of confidentiality agreements with Air India, Christian Klick, a vice president at Star Alliance headquarters in Frankfurt, said Monday. It has been three and a half years since Air India was invited to join the alliance, he said, and all conditions had been explained to the airline then.
Air India said the decision had been a surprise. "They have just informed us this morning that the board has taken the decision to put our membership on hold," Kamaljeet Rattan, an Air India spokesman, said by phone.
A Star Alliance project manager recently told Air India in writing that all the minimum joining requirements had been met, Mr. Rattan said. "We don't know why they put us on hold," he said.
Last month, Mr. Albrecht said that Air India had passed a safety review by Star Alliance members and expressed optimism that Air India would make a July 31 deadline to meet the remainder of the membership requirements.
Pilots for Air India have complained in a letter to Star Alliance and in statements to the news media that the airline was asking them to fly longer hours than recommended, putting safety at risk.
Air India may need more than $2 billion for a successful turnaround, the Center for Asia Pacific Aviation estimates.
Air India plans to separate its ground operations, restructure its finances and expand its international flights to win new customers. In a presentation to bank lenders in April, the company said that it hoped to increase revenue by $1.1 billion and cut costs by $910 million a year.
"With the collective decision to put the
integration efforts on hold today we aim to
contribute to Air India's flexibility to concentrate
on its ongoing strategic reorientation," Mr. Albrecht
said in the statement on Monday.
HC to take contempt action against DGCA
The Kerala high court will start contempt proceedings against aviation regulator, the Directorate General of Civil Aviation (DGCA), and India's aviation secretary for defying its direction to make foreign airlines pay travel agents commission on tickets sold.
The Iata Agents Association of India (IAAI), a lobby group of 600 travel agents from across the country, approached the court in July 2009 against 16 foreign carriers for failing to pay them a 5% commission on ticket sales, as was the industry norm, and the court in a March 2010 order had asked DGCA to ensure the payment was made.
In late 2008, Singapore Airlines had stopped paying commission to travel agents as part of a global move by the airline to cut costs. The airline instead wanted travel agents to charge passengers directly. The airline was joined by 15 other foreign carriers including Air Canada, Air France, Austrian Airlines, British Airways, Japan Airlines, Lufthansa and Qatar Airways.
All the major associations of travel agents then boycotted the carriers that were not paying commission.
"As the court has initiated contempt of court, the public servants will cease to get support from the government. They will have to appoint private counsels or be present personally in the court to explain the reasons," said Ravindran P., counsel for IAAI.
Bharat Bhushan, the director general of civil aviation, said he is taking necessary steps including filing a counter-affidavit in the high court. While refusing to comment on the specific details of the dispute as it is sub judice, he said all decisions by his department were taken after consulting the law ministry.
Aviation secretary Nasim Zaidi, who headed DGCA when the court issued the order in 2010, said he is yet to see the court ruling and will take appropriate action after studying it.
IAAI president Biji Eapen said neither DGCA nor the aviation sectary took any action against the airlines despite the order.
"Joint DGCA director K.R. Maheswari had issued ultimatums in July 2010 to these foreign airlines for compliance with national law directed by Kerala high court. Two airlines, Singapore Airlines and Qatar Airlines, agreed to give commission and sought time limit for the mode of implementation, but still did not pay the commission. Yet, the authorities remained inactive," said Eapen.
Indian carriers such as Air India and Jet Airways (India) Ltd had also joined the so-called zero-commission regime initially, but restored the payments after a boycott by agents.
A few foreign airlines, including Emirates, Royal Jordanian Airlines, SriLankan Airlines and Cathay Pacific Airways, paid commission all along.
About 85% of airline bookings in India are done through
We request you to provide maximum information related to your travel plan in the "Requirements" field This will help us to process your information quickly and accurately.
http://mandu-thecelebrationoflove.blogspot.com/
http://bandhavgarh-nationalpark.blogspot.com/
http://aerosoft-career.blogspot.com/
http://shweta-agrawal-indore.blogspot.com/
http://airaviator.com/freeguide/
http://visitshirdi.co.in/Book/
http://the-multi-tasking-banana.blogspot.com/
http://newzealand-aviation-news.blogspot.com/
http:http://canadian-aviation-news.blogspot.com/
http://USA-aviation-news.blogspot.com/
http://UK-aviation-news.blogspot.com/
Mr Ronak Agrawal, AsiaGuide Tours & Travels, B-19, Upper
Ground Floor, Stadium Complex, Jalgaon 425001 MS India, Tel: 91 257-2239636 M :-
91- 9960222656 E : asiaguidetours@gmail.com W : www.asiaguidetours.co.in
http://asiaguidetours.co.in
B: http://asiaguidetoursandtravels.blogspot.com
Shripad India Tours & Travels, B-110, Dindayal Complex,Near Ved
Nagar, Nanakheda, Ujjain, India T : 456010, 9406841345, 07344041397,
E shripadtravels@yahoo.co.in, www.shripadtravels.com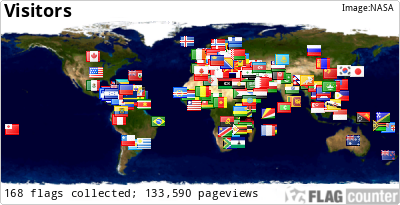 blogs
Poonam Jacob [ B Com, Dip In Aviation & Travels ]
International Aviation Consultant / Co Ordinator
AeroSoft Corp
www.AsiaticAir.in
www.asiaguidetours.in
www.aerosoft.in
www.aerosoft.co.in
www.aerosoftorg.in
www.aerosoftorg.co.in
www.aerosoftcorp.in
www.aerosoftcorp.co.in
www.aerosoftseo.com
On Line Assistence :
Gtalk : Poonam.aerosoft@gmail.com
Y! Messenger : Poonam.aerosoft@yahoo.com
Rediff Bol : Poonam.aerosoft@rediffmail.com
MSN : Poonam.aerosoft@hotmail.com
http://poonamasiaticair.blogspot.com/