Mangalore, Aug 18: A national conference on 'Indian aviation and tourism: Opportunities, challenges and new directions' will be jointly organized by Mangalore University, Mangalore Airport Diamond Jubilee Celebration Committee and Airports Authority of India at Old Airport(Bajpe Terminal) here on Sunday
August 21 and Monday August 22.
The conference will be inaugurated on Sunday August 21 at 9.30 am by Dr Veerappa Moily, Union Corporate Affairs Minister. The guests of honour for the function are D Devaraj, regional executive director(Southern), Airport Authority of India, Chennai, M Narendra, chairman, Indian Overseas Bank, Anantha Krishna, chairman, Karnataka Nank Limited, Dr N Vinaya Hegde, chancellor, Nitte University. The function would be presided by Abayachandra Jain, MLA, Moodbidri constituency.
The valedictory function would be held on Monday August 22 at 4.00 pm. The chief guest for the function would be Dr K N Vijaya Prakash, commissioner, Mangalore City Corporation. The guest of honour would be Sandeep Sancheti, director, National Institute of Technology, Giorgio Magistrelli, senior consultant for Consortia, Governments, embassies and corporations with particular concern to their operations in developing markets and economies, Beijing, China. The function would be presided by professor Mustiary Begum, chairperson, department of Business administration, Mangalore University.
Delegates from different parts of the country are expected to take part in the two-day conference.
India Infoline.com
The momentum in Indian aviationindustry has continued with a strong demand growth of 15% in Q1 FY12. Even though the capacity growth at 19% slightly outpaced the demand growth, Kingfisher Airlines effectively capitalized on its strengths to achieve a ...
Telegraph.co.uk
By Dean Nelson, New Delhi The tipsy pilots were caught in random blood tests carried out between January 2009 and November 2010, India's aviation minister Vayalar Ravi told members of the Indian parliament. Fifty-seven pilots from some of India's most ...
Business Standard
And secondly because today it is exactly one hundred years and a half years - to the very day - of the beginning of civil aviation in India. It was on 18th Feb 1911 that the first civil aviationflight in Indiatook off, carrying mail from Delhi to ...
We request you to provide maximum information related to your travel plan in the "Requirements" field This will help us to process your information quickly and accurately.
http://aerosoftseo.com/maketourindia/
http://mandu-thecelebrationoflove.blogspot.com/
http://bandhavgarh-nationalpark.blogspot.com/
http://aerosoft-career.blogspot.com/
http://shweta-agrawal-indore.blogspot.com/
http://airaviator.com/freeguide/
http://visitshirdi.co.in/Book/
http://the-multi-tasking-banana.blogspot.com/
http://newzealand-aviation-news.blogspot.com/
http:http://canadian-aviation-news.blogspot.com/
http://USA-aviation-news.blogspot.com/
http://UK-aviation-news.blogspot.com/
Mr Ronak Agrawal, AsiaGuide Tours & Travels, B-19, Upper
Ground Floor, Stadium Complex, Jalgaon 425001 MS India, Tel: 91 257-2239636 M :-
91- 9960222656 E : asiaguidetours@gmail.com W : www.asiaguidetours.co.in
http://asiaguidetours.co.in
B: http://asiaguidetoursandtravels.blogspot.com
Shripad India Tours & Travels, B-110, Dindayal Complex,Near Ved
Nagar, Nanakheda, Ujjain, India T : 456010, 9406841345, 07344041397,
E shripadtravels@yahoo.co.in, www.shripadtravels.com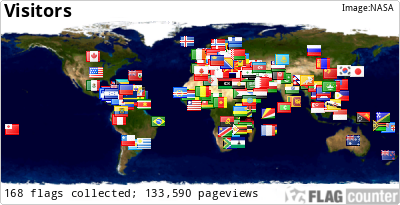 blogs
Poonam Jacob [ B Com, Dip In Aviation & Travels ]
International Aviation Consultant / Co Ordinator
AeroSoft Corp
www.AsiaticAir.in
www.asiaguidetours.in
www.aerosoft.in
www.aerosoft.co.in
www.aerosoftorg.in
www.aerosoftorg.co.in
www.aerosoftcorp.in
www.aerosoftcorp.co.in
www.aerosoftseo.com
M 09179405507
http://aerosoftseo.com/maketourindia/
On Line Assistence :
Gtalk : Poonam.aerosoft@gmail.com
Y! Messenger : Poonam.aerosoft@yahoo.com
Rediff Bol : Poonam.aerosoft@rediffmail.com
MSN : Poonam.aerosoft@hotmail.com
http://poonamasiaticair.blogspot.com/
http://visit-gods-own-country.blogspot.com/
http://365daysholiday.blogspot.com/


http://philippines-aviation-news.blogspot.com/