THIRUVANANTHAPURAM: RAK Airways, a national airline of United Arab Emirates, is awaiting the Civil Aviation Ministry's clearance for stepping up its India operations by launching flights to more cities including Thiruvananthapuram, Kochi, Bangalore and Hyderabad.
"We have approached the Indian ministry concerned for permission to operate our services to more Indian cities.If the proposal is cleared, we will be able to carry out the plans by the year-end," the airline's CEO Omar Jahameh told a press meet here today.
"The airline had strong reasons to step up India operations as there was a large community of NRIs working in the northern emirate of Ras Al Khaimah and also on account of increasing tourism and business opportunities between the two countries," he said.
"More than two million Indians are working in UAE, of whom 25 per cent live and work in the airline's northern home of Ras Al Khaimah," Jahameh said.
The flights launched by RAK from Calicut in Kerala about a year ago had evoked very good response and the frequency had since then been increased to five flights a week. The UAE visa package, which offered a visitor visa with return airfare, had also been very positively received,he said.
Indian Aviation NEWS
UK Aviation NEWS
UAE Airlines NEWS
Canadian Aviation NEWS
NewZealand Aviation NEWS
Australian Airlines NEWS
Asian Aviation NEWS
Africa Aviation NEWS
USSR Aviation NEWS
Singapore Aviation NEWS
Various measures like equity infusion to Air India and persuading state governments to reduce the sales tax on AviationTurbine Fuel (ATF) have been taken to check, Ravi said. "Further, Group of Ministers (GoM) has been constituted by the government to...
NEW DELHI | MUMBAI: A flying school which counts the father ofIndian aviation, JRD Tata, as its alumnus is about to be shuttered by the country's aviation regulator, its flight path from a hoary past to a seedy present a sad commentary on the state of ...
GURGAON: Flight safety has become the most crucial issue inIndian aviation lately, as two major air crashes have jolted the industry and brought forth concerns regarding adequate emergency procedure training for pilots. Owing to the rising demand for ...
The Indian aviation sector was in a sweet spot for the last 18-24 months, when demand was outgrowing supply. This prompted Indian carriers to add capacity aggressively over the last six months. Even though the scheduled deliveries are still less in...
Jahameh and office-bearers of the Indian Association of Ras Al Khaimah also met Chief Minister Oommen Chandy seeking his support for the airline's proposal.
We request you to provide maximum information related to your travel plan in the "Requirements" field This will help us to process your information quickly and accurately.
http://aerosoftseo.com/maketourindia/
http://mandu-thecelebrationoflove.blogspot.com/
http://bandhavgarh-nationalpark.blogspot.com/
http://aerosoft-career.blogspot.com/
http://shweta-agrawal-indore.blogspot.com/
http://airaviator.com/freeguide/
http://visitshirdi.co.in/Book/
http://the-multi-tasking-banana.blogspot.com/
http://newzealand-aviation-news.blogspot.com/
http:http://canadian-aviation-news.blogspot.com/
http://USA-aviation-news.blogspot.com/
http://UK-aviation-news.blogspot.com/
Mr Ronak Agrawal, AsiaGuide Tours & Travels, B-19, Upper
Ground Floor, Stadium Complex, Jalgaon 425001 MS India, Tel: 91 257-2239636 M :-
91- 9960222656 E : asiaguidetours@gmail.com W : www.asiaguidetours.co.in
http://asiaguidetours.co.in
B: http://asiaguidetoursandtravels.blogspot.com
Shripad India Tours & Travels, B-110, Dindayal Complex,Near Ved
Nagar, Nanakheda, Ujjain, India T : 456010, 9406841345, 07344041397,
E shripadtravels@yahoo.co.in, www.shripadtravels.com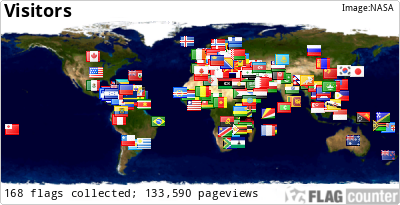 blogs
Poonam Jacob [ B Com, Dip In Aviation & Travels ]
International Aviation Consultant / Co Ordinator
AeroSoft Corp
www.AsiaticAir.in
www.asiaguidetours.in
www.aerosoft.in
www.aerosoft.co.in
www.aerosoftorg.in
www.aerosoftorg.co.in
www.aerosoftcorp.in
www.aerosoftcorp.co.in
www.aerosoftseo.com
M 09179405507
http://aerosoftseo.com/maketourindia/
On Line Assistence :
Gtalk : Poonam.aerosoft@gmail.com
Y! Messenger : Poonam.aerosoft@yahoo.com
Rediff Bol : Poonam.aerosoft@rediffmail.com
MSN : Poonam.aerosoft@hotmail.com
http://poonamasiaticair.blogspot.com/