In a CNBC-TV-18 special, Dinesh Keskar, President of Boeing India talks about where he sees the Indian aviation sector in the coming years. He also elaborates on the deliveries pending with Air India and how things are shaping up with the state-owned carrier.
Below is a verbatim transcript. For complete details watch the accompanying videos.
Q: You have said that you are going to be raising your forecast for India over the next 20 years by 15%. I understand this is the second time that you have actually raised your forecast. Do you think India will need 1,320 planes worth USD 150 billion over the next 20 years? What are you basing your optimism on?
A: Several factors - If you look at the real data of the GDP growth in India - it continues to be 8% or over which many countries in the world can't say that. Secondly and more importantly, if we look at how many passengers are flying domestic, it has exceeded 17% for the first five-months of this year and exceeded about 16% for all of last year. The third factor is fuel price, which is a major factor in Indian aviation because our fuel price is higher than many parts of the world and that fuel price is now in check.
It had gone over USD 100 per barrel and it's close to USD 96 per barrel but we feel that the fuel price is going to be somewhat stable around that. Finally, the discretionary income of Indians is going high and with that the low cost carriers have done very well.
Q: There seems to be a perception that Boeing seems to be losing out in the race as far as Asia is concerned and not just India. If you look at the three large orders in the recent past whether it is AirAsia which just ordered another extra 100 Airbus aircrafts worth USD 18 billion, GoAir which has decided to buy 72 Airbus aircraft, IndiGo 180 which was the biggest order before being topped by AirAsia. The perception is that Boeing is losing out in this region. Isn't it the right perception?
A: What's important from our perspective is how many airplanes we are adding year after year into the country. Are we doing balanced deliveries and are we in balance. I am not looking at necessarily selling 200 airplanes over the next 20 years.
What I am looking at is - do I have my customers like Jet Airways , like SpiceJet who needs airplanes. For example, both of them have a backlog respectively Jet Airways - 39 airplanes and SpiceJet - 30 airplanes. With that and some leased airplanes - they are adding effectively 20-22 airplanes in India, which is in line with what my competition is doing.
Q: What is the kind of market share that you expect to have in India and also why is it that these large orders are going the Airbus way and not the Boeing way?
A: Let me tell you that we didn't even compete for these orders. I didn't make an offer. You can check with the airlines concerned. Right now if you look at our backlog - it's over 2,300 airplanes just in the 737 market. If you look at our customer base in India which is Air India Express, SpiceJet and Jet Airways - they themselves can get airplanes from us to meet their growth profile.
In fact, Jet Airways is right now looking for more airplanes and we have to go and find leased airplanes for them from the market so they can continue their growth pattern. So yes, you may have that perception but if you understand the industry and understand how the airlines operate, you probably won't have that perception. These things make a big splash when you say 100-150 airplanes and all those things.
Q: If you can give us a sense at least now in the short term i.e. in the next 12 to 24 months perhaps - what the order book really looks like as far as Boeing is concerned specifically for India?
A: We have 109 airplanes remaining to deliver in India which are firm orders. From which 39 of them are for Jet Airways, 30 of them are for SpiceJet. These are what I consider 737 single aisle orders. Both these airlines on their own, with working with us in some cases have placed additional orders for leased airplanes, which are coming directly from the factory but owned by leasing companies.
The 27 Dreamliners for Air India, 10 Dreamliners for Jet Airways and 5 - 777's are still remaining to be delivered in the Indian market. They all should be done in about next five years.
Q: Let me talk to you about the Air India order as far as Dreamliner is concerned this are inordinate delays. The first Dreamliner that was supposed to have been delivered to Air India in September, 2008, we understand that 18 should have been delivered by March, 2011 – when do you expect to make the deliveries finally to Air India?
A: We will make the first delivery of the 787 Dreamliner to Air India in the fourth quarter of this year and we feel good about it. On Sunday the 787 which is in All Nippon Airways (ANA) colours landed in Tokyo and started the service readiness operational validation. It is flying from city to city and they are doing mock trials as though this airplane is in service so, ANA's employees can understand how to work with this airplane.
Similarly, we see now that the 95% plus flight test is all complete and only the functional reliability testing remains on 787 right now. With all that happening, we are going to deliver to ANA the first airplane this quarter and to Air India in the next quarter. Of course now that we see the light at the end of the tunnel we are really excited.
Next week I am going to bring the 787 into Delhi. We are going to have some demonstration flights to top aviation personnel in India. Then we are going to take that airplane, ferry it to Mumbai and then do another flight there for Air India and Jet Airways people. After that is complete, on Saturday the following week this airplane will fly nonstop from Mumbai to Seattle for 15 hours and 20 minutes.
This will show the operational readiness to everybody and hopefully will take out all doubts. When this airplane comes into service, the majestic view when it will land and hopefully you can cover that, it will be a brilliant sight for anybody to watch.
Q: As far as the Air India story is concerned we understand that things are not good as far as the airline is concerned, there have been several committees that have been set up to figure out a turnaround plan. They could use the compensation money that they asked you for the USD 850 million which was the compensation notice that they had issued to Boeing. Where do things currently stand with that?
A: First, I wouldn't comment in the media about this. Let me make you a different point which is very valid and that is - of all the airplanes that are out there in the world today which airplane can give you maximum margin and maximum cash flow and I respectfully submit that it is going to be the 787, why? Because it's a brand new airplane everybody would want to fly on it.
So the load factor on that airplane will be very high when Air India introduces it. It has 20% lower fuel burn compared to similar airplanes. It will have 30% lower maintenance cost and then on the revenue side it has high cargo potential, high revenue, all that coupled, you are going to have significant high cash flow that you cannot get from any other airplane in the world today.
As you probably know, 835 of these airplanes are already sold to 56 customers worldwide. If you came today with the money, I will probably tell you that delivery will be in 2019 and Air India is lucky that some airplanes are already built and are sitting in the tarmac in Washington near Seattle and I think what is going to help Air India in my mind get a turnaround is really that airplane.
Today, Air India has very large airplanes which is what they need, the 350-seater 777-300 ERs and then it has A320's and the 737's. What it does not have is the middle of the market airplane, which is like a 250-seater airplane which in the past they had a airplane called A 310. Therefore, they can use this airplane because of its beautiful range it can go from Delhi to Melbourne.
It can go non-stop 12-13 hours and it can do London, Tokyo, Singapore or Middle East. They will have a new tool in their arsenal to take on competition. So we are really excited about Air India having this airplane and for the Indian people to get a chance to fly first on the Dreamliner.
We request you to provide maximum information related to your travel plan in the "Requirements" field This will help us to process your information quickly and accurately.
http://mandu-thecelebrationoflove.blogspot.com/
http://bandhavgarh-nationalpark.blogspot.com/
http://aerosoft-career.blogspot.com/
http://shweta-agrawal-indore.blogspot.com/
http://airaviator.com/freeguide/
http://visitshirdi.co.in/Book/
http://the-multi-tasking-banana.blogspot.com/
http://newzealand-aviation-news.blogspot.com/
http:http://canadian-aviation-news.blogspot.com/
http://USA-aviation-news.blogspot.com/
http://UK-aviation-news.blogspot.com/
Mr Ronak Agrawal, AsiaGuide Tours & Travels, B-19, Upper
Ground Floor, Stadium Complex, Jalgaon 425001 MS India, Tel: 91 257-2239636 M :-
91- 9960222656 E : asiaguidetours@gmail.com W : www.asiaguidetours.co.in
http://asiaguidetours.co.in
B: http://asiaguidetoursandtravels.blogspot.com
Shripad India Tours & Travels, B-110, Dindayal Complex,Near Ved
Nagar, Nanakheda, Ujjain, India T : 456010, 9406841345, 07344041397,
E shripadtravels@yahoo.co.in, www.shripadtravels.com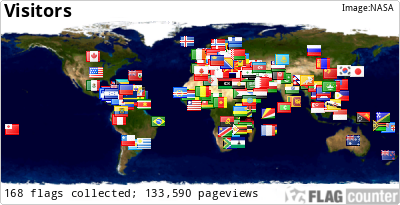 blogs
Poonam Jacob [ B Com, Dip In Aviation & Travels ]
International Aviation Consultant / Co Ordinator
AeroSoft Corp
www.AsiaticAir.in
www.asiaguidetours.in
www.aerosoft.in
www.aerosoft.co.in
www.aerosoftorg.in
www.aerosoftorg.co.in
www.aerosoftcorp.in
www.aerosoftcorp.co.in
www.aerosoftseo.com
On Line Assistence :
Gtalk : Poonam.aerosoft@gmail.com
Y! Messenger : Poonam.aerosoft@yahoo.com
Rediff Bol : Poonam.aerosoft@rediffmail.com
MSN : Poonam.aerosoft@hotmail.com
http://poonamasiaticair.blogspot.com/