New Delhi: Pilot aspirants soon would have to pass an entrance exam where their aptitude would be tested before being allowed to join a flying school. Also the number of times one can appear in the Directorate General of Civil Aviation (DGCA) exams would be capped along with the introduction of biometric ways like iris scan to ensure that candidates don't send anyone else to appear for the exam in their place.
A government panel set up to examine reforms in DGCA's examination and licencing system has come out with very strict suggestions which, if implemented, promise to plug the massive loopholes exposed by the recent fake pilot scam. It begins with reforms from admission stage. At present anyone with money and physics and maths at Class XII level can join a flying school and buy his or her way to getting a commercial pilot licence.
"Considering that only candidates who have an aptitude for flying come into the profession, (the panel) recommends an entry level examination prior to giving admission. (This) should cover an aptitude and psychometric test," the report says. It suggests that the state-run Indira Gandhi Rashtriya Udaan Academy should identify an agency for this exam that would be conducted for the DGCA.
At present there is no restriction on the number of times a student can appear to clear the DGCA exams. But now it has been recommended to have a cap on the number of attempts.
------------------------------------------------------------------------
Search on for fake marksheets supplier
Jaipur: A Delhi crime branch team raided many places in Sikar district on Thursday after it came up that a local man had provided fake marksheets to pilots who obtained commercial pilot licences (CPL) fraudulently from the Director General of Civil Aviation (DGCA).
Sources said that the accused, Manoj Dhaka, a resident of Laxamangarh area, is wanted in at least two cases of preparing forged mark-sheets registered with Delhi police. When Manoj could not be traced, the Delhi police team posted the copy of the arrest warrant against him on his house.
According to the Sikar police, a crime branch team led by an inspector rank officer, met the superintendent of police (SP) in Sikar and apprised him that one Manoj Dhaka, living in ward number 19 of Laxamangarh is wanted in fake pilot licence scam.
"The team claimed that Dhaka had provided fake marksheets to some
CPL aspirants. The aspirants submitted these mark-sheets to DGCA to procure the CPLs," a police officer in Sikar told TOI.
This had come up during interrogation of some accused pilots who have been arrested by Delhi police," a police officer in Sikar told TOI.
He added the local police provided a vehicle and some policemen to escort the Delhi police team.
Indian Aviation NEWS
UK Aviation NEWS
UAE Airlines NEWS
Canadian Aviation NEWS
NewZealand Aviation NEWS
Australian Airlines NEWS
Asian Aviation NEWS
Africa Aviation NEWS
USSR Aviation NEWS
Singapore Aviation NEWS
The momentum in Indian aviationindustry has continued with a strong demand growth of 15% in Q1 FY12. Even though the capacity growth at 19% slightly outpaced the demand growth, Kingfisher Airlines effectively capitalized on its strengths to achieve a ...
By Dean Nelson, New Delhi The tipsy pilots were caught in random blood tests carried out between January 2009 and November 2010, India's aviation minister Vayalar Ravi told members of the Indian parliament. Fifty-seven pilots from some of India's most ...
"With India poised to be the third largest aviation market by the end of this decade, the aviation revolution has already begun. The Centre has ambitious plans for 500 airports by 2020. It is estimated that Indian aviation will see an investment of ...
NEW DELHI | MUMBAI: A flying school which counts the father ofIndian aviation, JRD Tata, as its alumnus is about to be shuttered by the country's aviation regulator, its flight path from a hoary past to a seedy present a sad commentary on the state of ...
We request you to provide maximum information related to your travel plan in the "Requirements" field This will help us to process your information quickly and accurately.
http://aerosoftseo.com/maketourindia/
http://mandu-thecelebrationoflove.blogspot.com/
http://bandhavgarh-nationalpark.blogspot.com/
http://aerosoft-career.blogspot.com/
http://shweta-agrawal-indore.blogspot.com/
http://airaviator.com/freeguide/
http://visitshirdi.co.in/Book/
http://the-multi-tasking-banana.blogspot.com/
http://newzealand-aviation-news.blogspot.com/
http:http://canadian-aviation-news.blogspot.com/
http://USA-aviation-news.blogspot.com/
http://UK-aviation-news.blogspot.com/
Mr Ronak Agrawal, AsiaGuide Tours & Travels, B-19, Upper
Ground Floor, Stadium Complex, Jalgaon 425001 MS India, Tel: 91 257-2239636 M :-
91- 9960222656 E : asiaguidetours@gmail.com W : www.asiaguidetours.co.in
http://asiaguidetours.co.in
B: http://asiaguidetoursandtravels.blogspot.com
Shripad India Tours & Travels, B-110, Dindayal Complex,Near Ved
Nagar, Nanakheda, Ujjain, India T : 456010, 9406841345, 07344041397,
E shripadtravels@yahoo.co.in, www.shripadtravels.com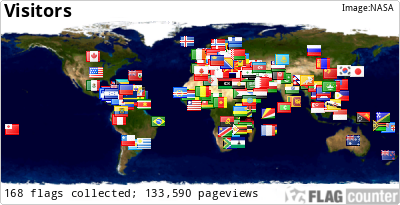 blogs
Poonam Jacob [ B Com, Dip In Aviation & Travels ]
International Aviation Consultant / Co Ordinator
AeroSoft Corp
www.AsiaticAir.in
www.asiaguidetours.in
www.aerosoft.in
www.aerosoft.co.in
www.aerosoftorg.in
www.aerosoftorg.co.in
www.aerosoftcorp.in
www.aerosoftcorp.co.in
www.aerosoftseo.com
M 09179405507
http://aerosoftseo.com/maketourindia/
On Line Assistence :
Gtalk : Poonam.aerosoft@gmail.com
Y! Messenger : Poonam.aerosoft@yahoo.com
Rediff Bol : Poonam.aerosoft@rediffmail.com
MSN : Poonam.aerosoft@hotmail.com
http://poonamasiaticair.blogspot.com/


http://philippines-aviation-news.blogspot.com/

Malaysian AVIATION NEWS
Malaysian-Aviation-NEWS
Malaysia Airlines, Pilot, AME, Air Singapore, Cabin Crew, Jobs,
Career, Charter Aircraft, Airplane, Boeing, Airbus, Asian