Fake pilot:



From forged mark sheets to falsifying flying records to the nexus between officials and flying schools. This is what defined Indian aviation until the Directorate General of Civil Aviation launched a crackdown. Now all tainted officials and flying schools are facing strict DGCA scrutiny. Even the examination process for pilots has undergone a complete makeover. This will set old wrongs right, DGCA chief Bharat Bushan tells Anindya Upadhyay in an interview. Edited Excerpts:

What made you suspicious about the discrepancies at flying schools?

Araid at the Rajasthan State Flying School in September revealed that there was a phenomenon of overlogging of flying hours of students. In addition, the fake pilots scam also made it obvious that something was wrong with the tainted students' flying capabilities, which is why they relied on fake mark sheets. This is when we decided to audit all the 40 pilot training institutes.

What irregularities were found during the audits?

We have audited 22 flying schools so far and 11 have responded to our queries. The problem is not limited only to fake logging of flying hours. The most jarring thing is the lack of infrastructure. In spite of charging so much (Rs 18-25 lakh), their instruments are not dated and their aircraft are old and rickety. All flying schools cannot be tarred with the same brush, but many of them are compromising on safety.

Can fake logging happen without the help of DGCA officials? How do they connive, if at all?

There is no point of connect between the flying schools and the DGCA, except that the chief flying instructor (CFI) is appointed by us and most of the institutes flaunt a 'DGCA-approved' label. If the CFI gets together with the school owner, fake logging can easily happen. As soon as these schools are blamed for fake logging, they mount the blame on the CFI, which is what a few schools are doing after the audit. Even air traffic controllers (ATC) collaborate in this system. At the Jaipur school, take-offs and landings were made from areas not under ATC purview. However, the ATC gave the school signed blank forms to fill and log in the desired flying records.

What's wrong then with blaming the CFI?

I'm not saying there is anything wrong with that, but just blaming the CFI is not a satisfactory explanation. The owner of the school also has to be accountable. One cannot run an institute without being accountable. In fact, because these schools are 'DGCA-approved', we were able to muscle our way. Else, it would have been difficult.

Then how did these schools get the regulator's approval in the first place?

In 2007-08, flying schools mushroomed and got licences easily. In fact, in 2008, when the Karwar flying school's (Maharashtra) licence was suspended for irregularities, the government had reissued it within three days of suspension. Cross-verification of mark sheets, the absence of which caused the fake pilots scam, happened until 2008. But after this, the system was dispensed with. So, we are trying to set old wrongs right.

Apart from the CFIs, are officials within the DGCA also responsible for the wrongdoings?

Some are, in the sense that one of my official's daughter was flying with fake logging. Every Class I official has to seek a no-objection from the government if his/her ward finds employment in the same sector, as it involves conflict of interest. But I have found eight cases of Class I officers from my department who haven't informed the government about their children's being employed in the same sector and have written to the authorities to probe these cases.

What are the steps that you are taking?

My emphasis is not to shut down schools or operations, but to ensure compliance and make Indian skies safer. We will complete the audit of all the 40 flying schools by the end of this month and could also introduce more points of connect between the DGCA and the flying schools.

What about making pilots more competent?

We are looking at outsourcing licensing of pilots to reduce the burden on my department, just like western countries outsource visas to certified agencies. We are looking at putting foreign pilots through a three-hour skill test and verifying their licences with the regulator of their respective countries. You already know that the pilot exams (CPL, ATPL) will go online and so will the mark sheets, so there will be no scope to fudge them. Before admitting candidates, we may also introduce a hand-eye coordination test like in foreign countries.

What are the difficulties that DGCA is facing?

I need manpower for surveillance and have only 140 officials all over India to perform all functions. We have brought in outside experts to help us. I also need more autonomy before the new avatar of the DGCA, the civil aviation authority, comes into existence.
Full service carrier Jet Airways' April-June 2011 performance is a classic example of what is happening in the Indian aviationindustry. India's biggest private airline reported a robust increase in yield in the quarter ending June but suffered a net ...
This is what defined Indian aviation until the Directorate General of Civil Aviation launched a crackdown. Now all tainted officials and flying schools are facing strict DGCA scrutiny. Even the examination process for pilots has undergone a complete ...
NEW DELHI | MUMBAI: A flying school which counts the father ofIndian aviation, JRD Tata, as its alumnus is about to be shuttered by the country's aviation regulator, its flight path from a hoary past to a seedy present a sad commentary on the state of ...
GURGAON: Flight safety has become the most crucial issue inIndian aviation lately, as two major air crashes have jolted the industry and brought forth concerns regarding adequate emergency procedure training for pilots. Owing to the rising demand for ...
We request you to provide maximum information related to your travel plan in the "Requirements" field This will help us to process your information quickly and accurately.
http://aerosoftseo.com/maketourindia/
http://mandu-thecelebrationoflove.blogspot.com/
http://bandhavgarh-nationalpark.blogspot.com/
http://aerosoft-career.blogspot.com/
http://shweta-agrawal-indore.blogspot.com/
http://airaviator.com/freeguide/
http://visitshirdi.co.in/Book/
http://the-multi-tasking-banana.blogspot.com/
http://newzealand-aviation-news.blogspot.com/
http:http://canadian-aviation-news.blogspot.com/
http://USA-aviation-news.blogspot.com/
http://UK-aviation-news.blogspot.com/
Mr Ronak Agrawal, AsiaGuide Tours & Travels, B-19, Upper
Ground Floor, Stadium Complex, Jalgaon 425001 MS India, Tel: 91 257-2239636 M :-
91- 9960222656 E : asiaguidetours@gmail.com W : www.asiaguidetours.co.in
http://asiaguidetours.co.in
B: http://asiaguidetoursandtravels.blogspot.com
Shripad India Tours & Travels, B-110, Dindayal Complex,Near Ved
Nagar, Nanakheda, Ujjain, India T : 456010, 9406841345, 07344041397,
E shripadtravels@yahoo.co.in, www.shripadtravels.com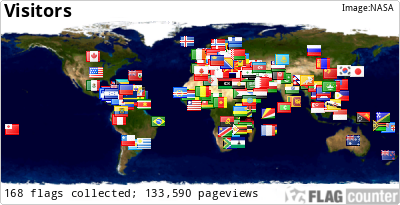 blogs
Poonam Jacob [ B Com, Dip In Aviation & Travels ]
International Aviation Consultant / Co Ordinator
AeroSoft Corp
www.AsiaticAir.in
www.asiaguidetours.in
www.aerosoft.in
www.aerosoft.co.in
www.aerosoftorg.in
www.aerosoftorg.co.in
www.aerosoftcorp.in
www.aerosoftcorp.co.in
www.aerosoftseo.com
M 09179405507
http://aerosoftseo.com/maketourindia/
On Line Assistence :
Gtalk : Poonam.aerosoft@gmail.com
Y! Messenger : Poonam.aerosoft@yahoo.com
Rediff Bol : Poonam.aerosoft@rediffmail.com
MSN : Poonam.aerosoft@hotmail.com
http://poonamasiaticair.blogspot.com/