India's oldest flying school 'Bombay Flying Club' to close after DGCA crackdown over bending rules
NEW DELHI | MUMBAI: A flying school which counts the father of Indian aviation, JRD Tata, as its alumnus
is about to be shuttered by the country's aviation regulator,
its flight path from a hoary past to a
seedy present a sad commentary on the state of
once-proud institutions.
The Bombay Flying Club, that granted JRD Tata a
pilot's licence in 1929 and is India's oldest flying school,
has been caught for over-logging flight hours of students
as part of the crackdown by the Directorate General
of Civil Aviation (DGCA) on the widely prevalent practice. "We are planning to close the Bombay Flying Club until they match standards and will issue them a notice today (Wednesday) for various discrepancies in the way they train pilots," DGCA chief EK Bharat Bhushan told ET.
Reports of unqualified pilots have added to
worries over India's rickety air safety record. Earlier this year, the DGCA cancelled licences of 14 pilots.
=
Domestic airlines enter choppy weather
Full service carrier Jet Airways' April-June 2011 performance is a classic example of what is happening in the Indian aviation industry. India's biggest private airline reported a robust increase in yield in the quarter ending June but suffered a net loss of Rs 123 crore compared with a net profit of Rs 3.52 crore a year earlier. Similar was the fate of the other private sector biggie Kingfisher Airlines, not to speak of the state-run Air India.
As per information given by civil aviation minister Vayalar Ravi to Parliament on August 2, 2011, national carrier Air India incurred a loss of over Rs 5,500 crore during the 2009-10 fiscal followed by Kingfisher and Jet at Rs 1,239.30 crore and Rs 467.60 crore, respectively. Besides, another private airline operator Go Air incurred a loss of Rs 65.50 crore in the period.
Thankfully for the industry, not all airlines have gone the full-carrier's way. Low-cost carrier IndiGo,which has made giant strides, returned with a huge profit of Rs 484.70 crore in the same fiscal, followed by its rivals SpiceJet at Rs 67 crore and JetLite Rs 46.20 crore.
Why such behaviour by the industry? Higher yields, one may say, should result in better revenue. But not necessarily in the case of aviation industry. Also, this sort of performance has come in the April-June quarter, considered the second best by the industry after October-December quarter dominated by the holiday-festival season.
The bad news for the industry has come just when it was deemed to be having a better run. The 2010-11 fiscal had been fairly good for the sector. While Jet just managed to earn a tiny net profit, Vijay Mallya-owned Kingfisher made operating profit managing to narrow down its net losses. Its revenues increased by 23 per cent - the airline clocked annual revenues of Rs 6496 crore. For Jet, net sales during the period stood at Rs 3,320 crore, up 20 per cent for the fiscal. Now consider this: Kingfisher's operating profit was possible because of increased passenger traffic and better capacity utilisation. Passenger load factor for the industry as a whole rose 6 percentage points to 78 per cent while Kingfisher Airlines reported a nine percentage point-increase in its load factor to 81 per cent. As for Jet, it showed improvement in yield, aircraft utilisation and interest burden. For domestic operations, the yield increased by 10 per cent to 5.50.
Facing headwinds
So where lies the problem? While there is an indication of their improvement in business performance - improvement in some crucial financial parameters such as yield, aircraft utilisation and interest burden - it is not showing in their balance sheet. Higher yield is not leading to higher revenues. The reasons are two fold: one continued increase in input costs and second, the increase in seat capacity offered. This, besides intense competition from low-cost carriers and seasonality of business.
Fuel costs – accounting for 30-40 per cent of an airline's costs, is the single biggest factor in the losses. In the last quarter, the aviation turbine fuel (ATF) spiraled by 33 per cent. The old bugbear of the industry topped $100 a barrel mark resulting in losses for airlines.
This took a toll on the bottomlines. The airlines are wary of increasing the fares to match the fuel price hike for fear of negative impact on load factor. Director General of the Association of Asia Pacific Airlines Andrew Herdman recently said the rebound in global aviation industry was strong in 2010 but cautioned over prospects this year as aviation fuel prices are ruling high.
Vijay Mallya says the government should step in and address the issues considering how important the aviation sector is. "Kingfisher is doing well, there is good seat factor. But increasing ATF prices is taking a toll on us. There Centre should intervene and help us out. It is not enough if you say state governments have to reduce taxes on ATF".
After initially trying to take advantage of the Air India strike by increasing their fares, the rival private airlines reduced fares to match the discounts offered by the state-run carrier.
Creating overcapacity
Another key reason for losses is the increase in domestic capacity which has exceeded increase in demand. Most airlines increased their number of routes flown or the frequencies.
See how the airlines grabbed the regional pie: Jet increased its regional connectivity from March while SpiceJet, controlled by media baron Kalanithi Maran of Sun TV Network, started connecting Tier II cities in June. Jet connected the Tier II cities of central India like Raipur, Indore, Bhopal, and Nagpur with the south Indian cities. SpiceJet has linked or will connect Vijayawada, Tirupati, Mysore, Mangalore, Madurai, Nagpur and Indore.
Kingfisher launched 11 new flights around the same time with majority of routes connecting Tier II cities with metro destinations.
These include Ranchi, Madurai, Udaipur, Bhopal, Leh, Aurangabad, Dibrugarh, Rajkot, Tirupati and Silchar. Baroda, Jamnagar, Bhuj, Indore, Nagpur, Lakshwadeep, Madurai, Trichy are the other routes it has connected or are on its map. The airlines were able to connect regional routes because of increase in their capacity. Almost every airline is adding aircraft to its fleet every passing week. It is not just addition to the existing fleet but also placing new orders which is attracting attention in these times of airlines going into red.
On a fierce shopping spree, IndiGo created record of sorts with orders for 180 aircraft and it was billed as one of the largest in commercial aviation history (last month's order by American Airlines for 460 narrow body planes is the biggest so far). Not to be left behind, Jeh Wadia-led GoAir placed an order for 72 A320 neo aircraft, SpiceJet has placed an order for 30 Boeing 737-800 and 30 Bombardier aircraft. Jet has placed order for 10 A330s while AI plans to take 10 A330s and 16 A320s on a dry lease (to rent an aircraft without the crew). This is not all. Aircraft major Boeing has forecast a $150 billion market for 1320 new passenger airplanes in India over the next 20 years, according to Boeing India President Dinesh Keskar.
Former Indian Airlines director Robin Pathak is critical of the capacity addition. He remarked, "There is a clear mismatch between demand and supply. Excess capacity has been added without rational thinking and caring for demand. This is what is happening to the sector. Regulatory authorities are not looking at it. Result is the present state of affairs."
The combined result of increase in capacity and routes is the jump in passenger traffic. "Passenger traffic has grown at 18 per cent year-on-year and the year 2010 closed at 90 million passengers," says civil aviation secretary Nasim Zaidi.
The strident growth has, according to one estimate, taken India's aviation market to the size of France. The last fiscal's growth is second in the world, next only to Brazil.
According to another estimate, domestic passenger traffic has grown at an average annual rate of 16.5 per cent during the last six years.But then, the increasing passenger traffic is not really bringing a smile on the faces of those who man the sector. That will happen only when yields match revenues of all airlines.
The Government of India has ambitious plans for 500 airports by 2020. It is estimated that Indian aviation will see an investment of about US$120 billion over the next few years. There is a need for infusion of capital into the aviation sector to keep ...
Full service carrier Jet Airways' April-June 2011 performance is a classic example of what is happening in the Indian aviationindustry. India's biggest private airline reported a robust increase in yield in the quarter ending June but suffered a net ...
This is what defined Indian aviation until the Directorate General of Civil Aviation launched a crackdown. Now all tainted officials and flying schools are facing strict DGCA scrutiny. Even the examination process for pilots has undergone a complete ...
NEW DELHI | MUMBAI: A flying school which counts the father ofIndian aviation, JRD Tata, as its alumnus is about to be shuttered by the country's aviation regulator, its flight path from a hoary past to a seedy present a sad commentary on the state of ...
USA Airlines NEWS
Indian Aviation NEWS
UK Aviation NEWS
UAE Airlines NEWS
Canadian Aviation NEWS
NewZealand Aviation NEWS
Australian Airlines NEWS
Asian Aviation NEWS
Africa Aviation NEWS
USSR Aviation NEWS
Singapore Aviation NEWS
We request you to provide maximum information related to your travel plan in the "Requirements" field This will help us to process your information quickly and accurately.
http://aerosoftseo.com/maketourindia/
http://mandu-thecelebrationoflove.blogspot.com/
http://bandhavgarh-nationalpark.blogspot.com/
http://aerosoft-career.blogspot.com/
http://shweta-agrawal-indore.blogspot.com/
http://airaviator.com/freeguide/
http://visitshirdi.co.in/Book/
http://the-multi-tasking-banana.blogspot.com/
http://newzealand-aviation-news.blogspot.com/
http:http://canadian-aviation-news.blogspot.com/
http://USA-aviation-news.blogspot.com/
http://UK-aviation-news.blogspot.com/
Mr Ronak Agrawal, AsiaGuide Tours & Travels, B-19, Upper
Ground Floor, Stadium Complex, Jalgaon 425001 MS India, Tel: 91 257-2239636 M :-
91- 9960222656 E : asiaguidetours@gmail.com W : www.asiaguidetours.co.in
http://asiaguidetours.co.in
B: http://asiaguidetoursandtravels.blogspot.com
Shripad India Tours & Travels, B-110, Dindayal Complex,Near Ved
Nagar, Nanakheda, Ujjain, India T : 456010, 9406841345, 07344041397,
E shripadtravels@yahoo.co.in, www.shripadtravels.com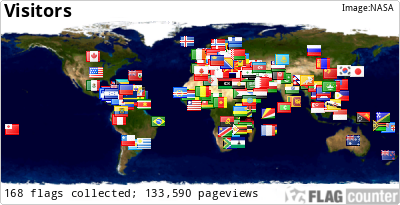 blogs
Poonam Jacob [ B Com, Dip In Aviation & Travels ]
International Aviation Consultant / Co Ordinator
AeroSoft Corp
www.AsiaticAir.in
www.asiaguidetours.in
www.aerosoft.in
www.aerosoft.co.in
www.aerosoftorg.in
www.aerosoftorg.co.in
www.aerosoftcorp.in
www.aerosoftcorp.co.in
www.aerosoftseo.com
M 09179405507
http://aerosoftseo.com/maketourindia/
On Line Assistence :
Gtalk : Poonam.aerosoft@gmail.com
Y! Messenger : Poonam.aerosoft@yahoo.com
Rediff Bol : Poonam.aerosoft@rediffmail.com
MSN : Poonam.aerosoft@hotmail.com
http://poonamasiaticair.blogspot.com/