NEW DELHI | MUMBAI: A flying school which counts the father of Indian aviation, JRD Tata, as its
alumnus is about to be shuttered by the country's aviation regulator, its flight path from a hoary past to a seedy present a sad commentary on the state of once-proud institutions.
The Bombay Flying Club, that granted JRD Tata a pilot's licence in 1929 and is India's oldest flying school, has been caught for over-logging flight hours of students as part of the crackdown by the Directorate General of Civil Aviation (DGCA) on the widely prevalent practice. "We are planning to close the Bombay Flying Club until they match standards and will issue them a notice today (Wednesday) for various discrepancies in the way they train pilots," DGCA chief EK Bharat Bhushan told ET.
Reports of unqualified pilots have added to worries over India's rickety air safety record. Earlier this year, the DGCA cancelled licences of 14 pilots.
The police had charged the 14 pilots with faking documents. Bhushan said two or three more schools could be issued similar notices but refused to identify them. The regulator had examined 40 schools and found violations of standard operating procedures and over-logging of flying hours, among other discrepancies, in five. The erring schools gave an explanation via presentations last week.
The DGCA chief said there was a mismatch in the data in the logs of the Bombay Flying Club and fuel purchase and air traffic control records. The Bombay Flying Club, set up in 1928, is run by professionals related to aviation who serve as honorary members. Located in a corner of Juhu aerodrome, its buildings, probably dating back to the time when Tata received his licence, are not reminiscent of a glorious past. The campus wears a deserted look.
BL Bijlani, the school's honorary secretary, said an action taken report had been sent to the DGCA and two engineers had been sacked for fudging records. "It is a DGCAapproved school and there were some things that the regulator pointed out, but we don't expect them to close down the school. They may give us some time to follow instructions but a shutdown is not how it happens," he said.
The club charges Rs 18-20 lakh for its year-long training course. Students spend about four months at this campus for theory classes, before moving to Nasik for flying training on three single-engine planes and two simulators. Experts say the DGCA's move sets the old wrong right.
Country's second flight simulator in Gurgaon

GURGAON: Flight safety has become the most crucial issue in Indian aviation lately, as two major air crashes have jolted the industry and brought forth concerns regarding adequate emergency procedure training for pilots.
Owing to the rising demand for aviation training, the first simulator centre in north India, and the second in the country after Bengaluru, will be coming up in Gurgaon next year.
A flight simulator is a machine that represents an actual aircraft cockpit in its original form and function, and can also emulate real crisis like bad weather, engine failure or any other technical glitch that may arise during a flight.
As the projections, according to airlines and aircraft manufacturers, estimate a rise in the number of commercial aircraft from 400 at present to over 10,000 in the decade to come, a shortage of well-trained pilots is going to be of concern to the airlines.
Vijay Kumar, CEO of Fly Sims Training Centre, Gurgaon, said, "There is an initial investment of Rs 100 crore to set up the centre that will have six simulators for Boeing 737s, Airbus 320s, and ATRs. The cost of each session use is pegged at $400 to $600 per hour, and an average training session will continue for 45 days."
Simulators are used for type rating, which is the process of training a Commercial Pilot's Licence holder to operate a particular commercial aircraft. It is also used by experienced pilots while appearing for higher positions like pilot-in-command, check pilots, instructors and auditors, among others. The simulators will be manufactured and installed by a
Netherlands-based company, which is also eyeing similar markets in other South Asian countries like China, and Indonesia.
"India is one of the biggest aviation markets in the world today as the country has a huge pent-up demand for aircraft and simulators. The lack of adequate training here encourages aspiring pilots to go abroad for training. Naturally, if they get it here at almost the same cost, they'll definitely take it up," said Frank Uit Bogaard, CEO, Sim Industries B V, Netherlands.
He added that every new aircraft, which does a 24-hour shuttle every day, needs at least 10 pilots in order to operate all the flights as per the DGCA guidelines.
The simulators are designed to consume almost 60% lesser electricity, and can remain operational 24 hours a day. The centre, however, will not provide any certificates to the trainees, and claims to be training them to pass the DGCA specifications.
"There is a lot of scepticism when it comes to the aviation schools in India as a lot of pilots have lost time and money on flying courses that never really materialized. It is therefore important that such centres be monitored thoroughly before they can be allowed to enrol students," said Capt Isaac Jonathan Khambatti, who got his licence from a flying school in Florida.
We request you to provide maximum information related to your travel plan in the "Requirements" field This will help us to process your information quickly and accurately.
http://aerosoftseo.com/maketourindia/
http://mandu-thecelebrationoflove.blogspot.com/
http://bandhavgarh-nationalpark.blogspot.com/
http://aerosoft-career.blogspot.com/
http://shweta-agrawal-indore.blogspot.com/
http://airaviator.com/freeguide/
http://visitshirdi.co.in/Book/
http://the-multi-tasking-banana.blogspot.com/
http://newzealand-aviation-news.blogspot.com/
http:http://canadian-aviation-news.blogspot.com/
http://USA-aviation-news.blogspot.com/
http://UK-aviation-news.blogspot.com/
Mr Ronak Agrawal, AsiaGuide Tours & Travels, B-19, Upper
Ground Floor, Stadium Complex, Jalgaon 425001 MS India, Tel: 91 257-2239636 M :-
91- 9960222656 E : asiaguidetours@gmail.com W : www.asiaguidetours.co.in
http://asiaguidetours.co.in
B: http://asiaguidetoursandtravels.blogspot.com
Shripad India Tours & Travels, B-110, Dindayal Complex,Near Ved
Nagar, Nanakheda, Ujjain, India T : 456010, 9406841345, 07344041397,
E shripadtravels@yahoo.co.in, www.shripadtravels.com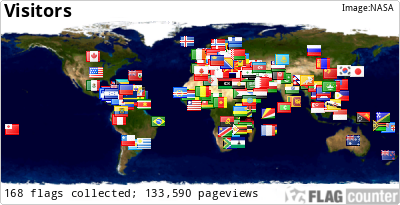 blogs
Poonam Jacob [ B Com, Dip In Aviation & Travels ]
International Aviation Consultant / Co Ordinator
AeroSoft Corp
www.AsiaticAir.in
www.asiaguidetours.in
www.aerosoft.in
www.aerosoft.co.in
www.aerosoftorg.in
www.aerosoftorg.co.in
www.aerosoftcorp.in
www.aerosoftcorp.co.in
www.aerosoftseo.com
M 09179405507
http://aerosoftseo.com/maketourindia/
On Line Assistence :
Gtalk : Poonam.aerosoft@gmail.com
Y! Messenger : Poonam.aerosoft@yahoo.com
Rediff Bol : Poonam.aerosoft@rediffmail.com
MSN : Poonam.aerosoft@hotmail.com
http://poonamasiaticair.blogspot.com/