The Kerala high court will start contempt proceedings against aviation regulator, the Directorate General of Civil Aviation (DGCA), and India's aviation secretary for defying its direction to make foreign airlines pay travel agents commission on tickets sold.
The Iata Agents Association of India (IAAI), a lobby group of 600 travel agents from across the country, approached the court in July 2009 against 16 foreign carriers for failing to pay them a 5% commission on ticket sales, as was the industry norm, and the court in a March 2010 order had asked DGCA to ensure the payment was made.
In late 2008, Singapore Airlines had stopped paying commission to travel agents as part of a global move by the airline to cut costs. The airline instead wanted travel agents to charge passengers directly. The airline was joined by 15 other foreign carriers including Air Canada, Air France, Austrian Airlines, British Airways, Japan Airlines, Lufthansa and Qatar Airways.
All the major associations of travel agents then boycotted the carriers that were not paying commission.
"As the court has initiated contempt of court, the public servants will cease to get support from the government. They will have to appoint private counsels or be present personally in the court to explain the reasons," said Ravindran P., counsel for IAAI.
Bharat Bhushan, the director general of civil aviation, said he is taking necessary steps including filing a counter-affidavit in the high court. While refusing to comment on the specific details of the dispute as it is sub judice, he said all decisions by his department were taken after consulting the law ministry.
Aviation secretary Nasim Zaidi, who headed DGCA when the court issued the order in 2010, said he is yet to see the court ruling and will take appropriate action after studying it.
IAAI president Biji Eapen said neither DGCA nor the aviation sectary took any action against the airlines despite the order.


"Joint DGCA director K.R. Maheswari had issued ultimatums in July 2010 to these foreign airlines for compliance with national law directed by Kerala high court. Two airlines, Singapore Airlines and Qatar Airlines, agreed to give commission and sought time limit for the mode of implementation, but still did not pay the commission. Yet, the authorities remained inactive," said Eapen.
Indian carriers such as Air India and Jet Airways (India) Ltd had also joined the so-called zero-commission regime initially, but restored the payments after a boycott by agents.
A few foreign airlines, including Emirates, Royal Jordanian Airlines, SriLankan Airlines and Cathay Pacific Airways, paid commission all along.
About 85% of airline bookings in India are done through travel agents, including online agencies.
We request you to provide maximum information related to your travel plan in the "Requirements" field This will help us to process your information quickly and accurately.
http://mandu-thecelebrationoflove.blogspot.com/
http://bandhavgarh-nationalpark.blogspot.com/
http://aerosoft-career.blogspot.com/
http://shweta-agrawal-indore.blogspot.com/
http://airaviator.com/freeguide/
http://visitshirdi.co.in/Book/
http://the-multi-tasking-banana.blogspot.com/
http://newzealand-aviation-news.blogspot.com/
http:http://canadian-aviation-news.blogspot.com/
http://USA-aviation-news.blogspot.com/
http://UK-aviation-news.blogspot.com/
Mr Ronak Agrawal, AsiaGuide Tours & Travels, B-19, Upper
Ground Floor, Stadium Complex, Jalgaon 425001 MS India, Tel: 91 257-2239636 M :-
91- 9960222656 E : asiaguidetours@gmail.com W : www.asiaguidetours.co.in
http://asiaguidetours.co.in
B: http://asiaguidetoursandtravels.blogspot.com
Shripad India Tours & Travels, B-110, Dindayal Complex,Near Ved
Nagar, Nanakheda, Ujjain, India T : 456010, 9406841345, 07344041397,
E shripadtravels@yahoo.co.in, www.shripadtravels.com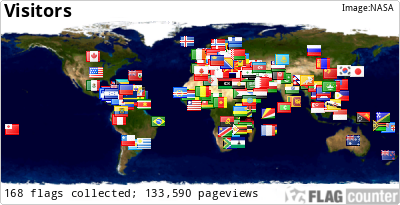 blogs
Poonam Jacob [ B Com, Dip In Aviation & Travels ]
International Aviation Consultant / Co Ordinator
AeroSoft Corp
www.AsiaticAir.in
www.asiaguidetours.in
www.aerosoft.in
www.aerosoft.co.in
www.aerosoftorg.in
www.aerosoftorg.co.in
www.aerosoftcorp.in
www.aerosoftcorp.co.in
www.aerosoftseo.com
On Line Assistence :
Gtalk : Poonam.aerosoft@gmail.com
Y! Messenger : Poonam.aerosoft@yahoo.com
Rediff Bol : Poonam.aerosoft@rediffmail.com
MSN : Poonam.aerosoft@hotmail.com
http://poonamasiaticair.blogspot.com/