Can the Dreamliner save Air India?
AI is gambling heavily on the Dreamliner to reverse its fortunes
This new plane has become AI's javelin with which it hopes to outfly competition and repair its financial mess.
On 13th July, Boeing's much delayed Dreamliner 787 will touch down on a Delhi tarmac on the way back to its headquarters in Seattle. For Boeing, Air India
(AI) is just one of its 56 odd customers who have ordered this hi-tech aircraft, and the solo test flight from Delhi to Seattle via Mumbai is primarily meant to demonstrate the technological edge of this new bird in the sky to its customer.
-
However, for the ailing state-owned AI, this isn't just another new aircraft joining its fleet. It is hoping that the plane will become the most potent weapon in its arsenal to fight itself out of its current twin nightmares—an eroding market share in the international skies and its current financial mess.
DREAMING OF A COMEBACK
AIR INDIA has ordered 27 Dreamliner 787's, the first of which will come only in October after a three year delay. By the end of 2012, at least 11 planes will be operational.
THE NEW aircraft will be used by Air India to fly middle-haul routes which are under nine hours, replacing the existing fleet of Boeing 777s and A-320's
THE NEW business focus of AI is in the markets of west Asia, south east Asia and Europe which will constitute 80 per cent of its additional traffic growth by 2015
IT WILL also tap new markets which it was unable to reach because of lack of aircraft. These will include China, Australia, Vietnam, Italy, Spain amongst others. Africa will be a new market for AI, thanks to the Dreamliner
RELACING 777s with 787s will save 25 per cent of costs, while replacing the short- haul A-320 with the 787 will allow a 50 per cent cost savings
Come October, Air India will get its first 259-seater Dreamliner (with 18 business class seats)—a delay of over three years from the original schedule—with three more aircraft being dropped off this year. Boeing executives say that four planes with the Air India logo are in fact ready in Seattle, but seats and other paraphernalia have
yet to be added.
Seven more planes will join the fleet next year.
Air India, which has ordered 27 of these newly designed aircraft, will use them on its middle-haul flights
( up to eight and a half hours)—a key focus of its
business—replacing the long-haul 777 and the short -haul
A-320 which currently run on these routes to other destinations.
We request you to provide maximum information related to your travel plan in the "Requirements" field This will help us to process your information quickly and accurately.
http://mandu-thecelebrationoflove.blogspot.com/
http://bandhavgarh-nationalpark.blogspot.com/
http://aerosoft-career.blogspot.com/
http://shweta-agrawal-indore.blogspot.com/
http://airaviator.com/freeguide/
http://visitshirdi.co.in/Book/
http://the-multi-tasking-banana.blogspot.com/
http://newzealand-aviation-news.blogspot.com/
http:http://canadian-aviation-news.blogspot.com/
http://USA-aviation-news.blogspot.com/
http://UK-aviation-news.blogspot.com/
Mr Ronak Agrawal, AsiaGuide Tours & Travels, B-19, Upper
Ground Floor, Stadium Complex, Jalgaon 425001 MS India, Tel: 91 257-2239636 M :-
91- 9960222656 E : asiaguidetours@gmail.com W : www.asiaguidetours.co.in
http://asiaguidetours.co.in
B: http://asiaguidetoursandtravels.blogspot.com
Shripad India Tours & Travels, B-110, Dindayal Complex,Near Ved
Nagar, Nanakheda, Ujjain, India T : 456010, 9406841345, 07344041397,
E shripadtravels@yahoo.co.in, www.shripadtravels.com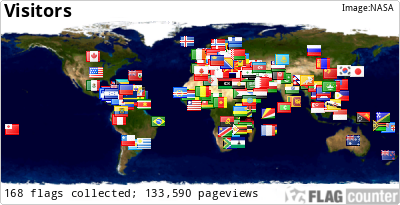 blogs
Poonam Jacob [ B Com, Dip In Aviation & Travels ]
International Aviation Consultant / Co Ordinator
AeroSoft Corp
www.AsiaticAir.in
www.asiaguidetours.in
www.aerosoft.in
www.aerosoft.co.in
www.aerosoftorg.in
www.aerosoftorg.co.in
www.aerosoftcorp.in
www.aerosoftcorp.co.in
www.aerosoftseo.com
On Line Assistence :
Gtalk : Poonam.aerosoft@gmail.com
Y! Messenger : Poonam.aerosoft@yahoo.com
Rediff Bol : Poonam.aerosoft@rediffmail.com
MSN : Poonam.aerosoft@hotmail.com
http://poonamaerosoft.blogspot.com/