NEW DELHI: Five friends who were partying on a rooftop at south Delhi's Shivalik area in the wee hours of
Sunday morning got the shock of their lives when they spotted a small fire in the
engine of an aircraft flying overhead. At first they couldn't believe their eyes but
immediately called the police helpline to report the incident.
The aircraft, an Air India AI 101 from Delhi to New York, was already preparing to
make an emergency landing at the airport. Airline officials, while claiming that
there was no fire in the engine, said that the pilot had reported a technical snag
in the right engine shortly after take-off and had asked to return to Delhi.
"This was a long haul flight and with respect to safety it made sense for the pilot
to return. The flight landed without any problem," said an airline official.
Airport sources explained that since the aircraft had taken off for a long distance
flight it was full of fuel and the weight of the aircraft would not have permitted it to
land. "As is normal procedure in such cases, the pilot had to jettison the fuel out
of the aircraft to reduce its weight. Only then would it have been able to land," said an official.
The five friends, Himanshu Soni, Manan Soni, Kartik Bhandari, Jaideep Basni
and Moulik Ghelani, who reported the incident were called back by Delhi police
to thank them for their quick thinking.
"We normally spend a lot of time at Kartik's house and look at planes passing
overhead. We also try and identify the particular airline of each aircraft. On
Sunday, we were playing X-box and looking up at planes when we spotted an
aircraft with its right engine on fire. We called up on 100 and told the police that
it was an Air India aircraft," said Himanshu. The five are childhood friends.
The police called air traffic control but they were already aware of the problem.
"Even then the boys were remarkably quick to inform authorities and we
appreciate their work," said a senior police official.
Engine of AI plane catches fire, passengers evacuated
Pilots of AI flight which caught fire grounded
Aircraft fire doused, Air India fights blazing row - IBNLive
News for air india fire
Plane spotting boys dialed 100 to report aircraft was on fire
, ...
Air India plane engine catches fire; passengers, crew safe ...
Air India fire scare: pilots 'de-rostered' - Indian Express
Relax - Air India jet engine catches fire during takeoff
Four-member team to probe Air India fire - News
Air India plane called back before take-off
Passengers and crew on board the Dubai-bound flight of Air India's low budget carrier ... Tags: Air India, fire on plane, mangalore airport ...
We request you to provide maximum information related to your travel plan in the "Requirements" field This will help us to process your information quickly and accurately.
http://mandu-thecelebrationoflove.blogspot.com/
http://bandhavgarh-nationalpark.blogspot.com/
http://aerosoft-career.blogspot.com/
http://shweta-agrawal-indore.blogspot.com/
http://airaviator.com/freeguide/
http://visitshirdi.co.in/Book/
http://the-multi-tasking-banana.blogspot.com/
http://newzealand-aviation-news.blogspot.com/
http:http://canadian-aviation-news.blogspot.com/
http://USA-aviation-news.blogspot.com/
http://UK-aviation-news.blogspot.com/
Mr Ronak Agrawal, AsiaGuide Tours & Travels, B-19, Upper
Ground Floor, Stadium Complex, Jalgaon 425001 MS India, Tel: 91 257-2239636 M :-
91- 9960222656 E : asiaguidetours@gmail.com W : www.asiaguidetours.co.in
http://asiaguidetours.co.in
B: http://asiaguidetoursandtravels.blogspot.com
Shripad India Tours & Travels, B-110, Dindayal Complex,Near Ved
Nagar, Nanakheda, Ujjain, India T : 456010, 9406841345, 07344041397,
E shripadtravels@yahoo.co.in, www.shripadtravels.com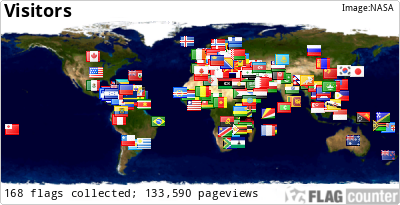 blogs
Poonam Jacob [ B Com, Dip In Aviation & Travels ]
International Aviation Consultant / Co Ordinator
AeroSoft Corp
www.AsiaticAir.in
www.asiaguidetours.in
www.aerosoft.in
www.aerosoft.co.in
www.aerosoftorg.in
www.aerosoftorg.co.in
www.aerosoftcorp.in
www.aerosoftcorp.co.in
www.aerosoftseo.com
On Line Assistence :
Gtalk : Poonam.aerosoft@gmail.com
Y! Messenger : Poonam.aerosoft@yahoo.com
Rediff Bol : Poonam.aerosoft@rediffmail.com
MSN : Poonam.aerosoft@hotmail.com
http://poonamaerosoft.blogspot.com/